1. I am a previous subscriber. How do I use this new website? What are the new features?
In the top blue navigation panel, there are a few main topics, i.e., Economies, Equity Markets, Intelligent Investor, etc. For each main topic, there are some sub-topics, therefore when you point your mouse to "Economies", another sub-topic will appear below it, such as Economic Calendar, Malaysia, China, Singapore etc. You will have to click on the sub-topic, not the "Economies" as the sub-topic contains all the information about the main topic of "Economies".
2. I have problems using the website.
Please follow these steps to clear the cache:
1. Clearing cache on Firefox
2. Clearing cache on Google Chrome
3. I have problems loading the E-book.
For the best experience, we are using Adobe Flash Player to open our E-Book. Below are the steps to run Adobe Flash Player.
Please select your browser :
Step 1: After opening the E-book, you will receive a prompt to get Adobe Flash Player. Click on
Get Adobe Flash Player
button.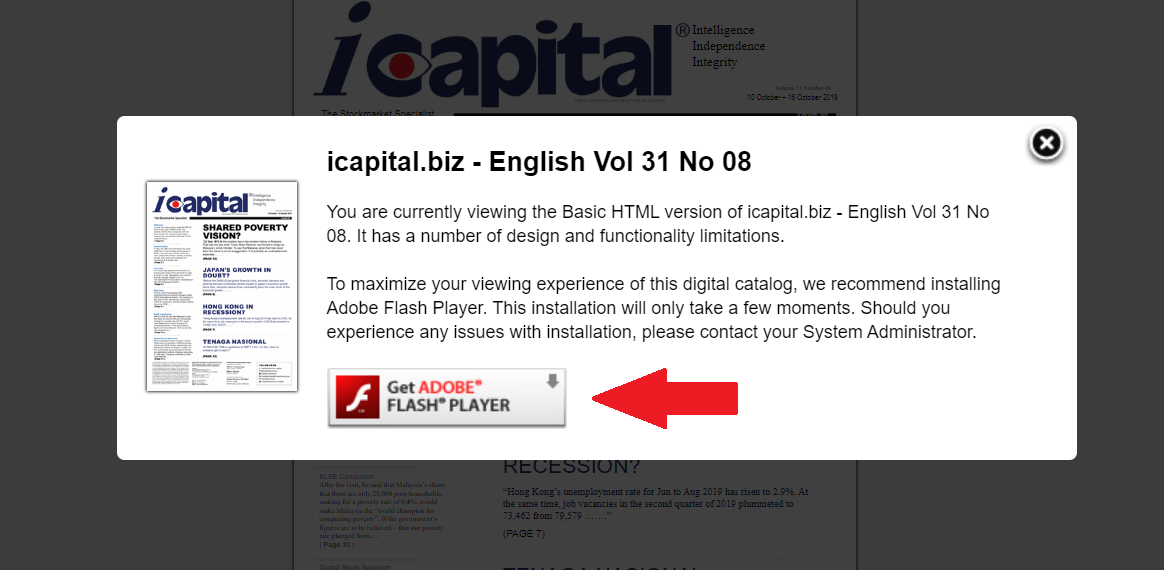 Step 2: Install Adobe Flash Player, if you have not installed it in your computer. To install, kindly follow the instructions from Adobe.
If you have Adobe Flash Player in your computer, you can skip to the next step.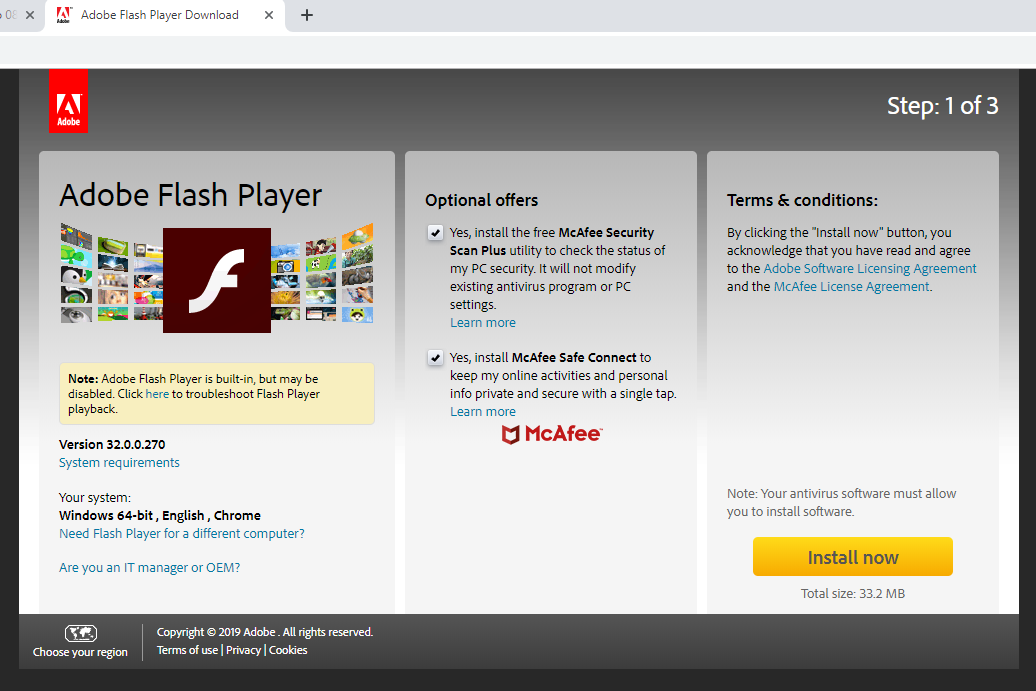 Step 3: When a prompt message pops up, click on
"Allow"
to run the Adobe Flash Player.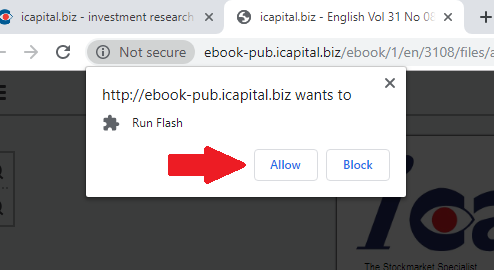 Step 4: The E-book will be reloaded into your browser. Enjoy your reading.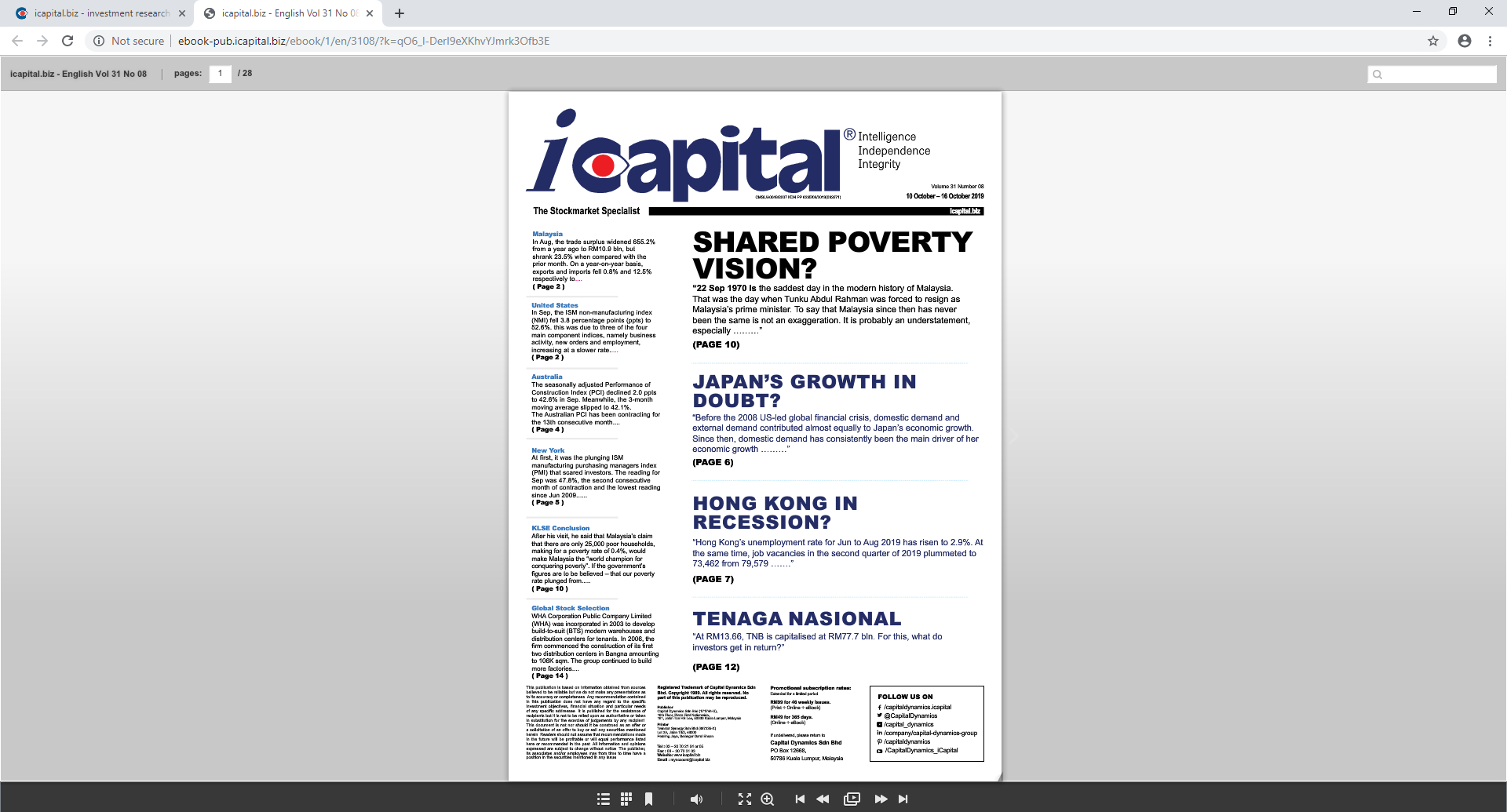 4. I am new to i Capital. Where do I start?
Select a main topic from the top blue navigation panel. For example, hover on "Intelligent Investor" and click on a selected sub-topic. When on this page, you can browse through all the articles that have been written on a monthly basis. Browse through by scrolling down the page and clicking on an article title to view the contents. You can repeat these steps for each topic.
5. I would like to try out i Capital before I subscribe?
Step 1: Go to "Home" page, see top of right corner, and click on "Subscribe Now"

Step 2: Click on the "SUBSCRIBE" button under the "Free" column to try out
i
capital

6. Where do I subscribe? Which is the best package for me?
There are two options users are able to subscribe from.
Option 1: click on "Subscribe Now" at the top right corner

Option 2: Go to "Home" Page, see a banner of "Subscribe Now" and click on it.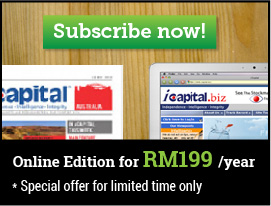 There are two types of packages we are offering. They are Online Package and Print+Online Package.
If you can conveniently access the internet or travel a lot, Online Package (www.icapital.biz) would be a convenient method of accessing our advice.
If you are a very busy person, Print+Online Package (www.icapital.biz plus
i
Capital print version) would be the best option. This is because during office hours when you are busy, you can simply log in to our website and have a quick glimpse of the latest advice. When at home or during the weekends, or on the plane or when you are stuck in a jam, you can read the printed copy at your own leisure.
7. I have questions regarding payment and delivery.
Once the package has been chosen, click on "Subscribe" and follow the steps to complete the payment.
Step 1: Register a new account or sign in with an existing account.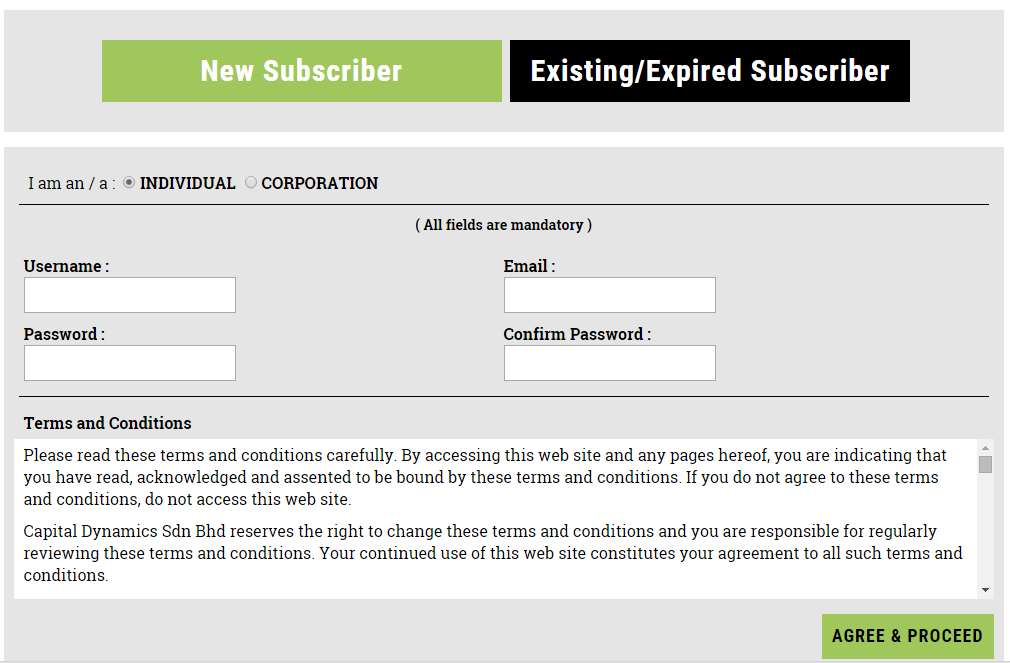 Step 2: Fill up personal details and go to next step.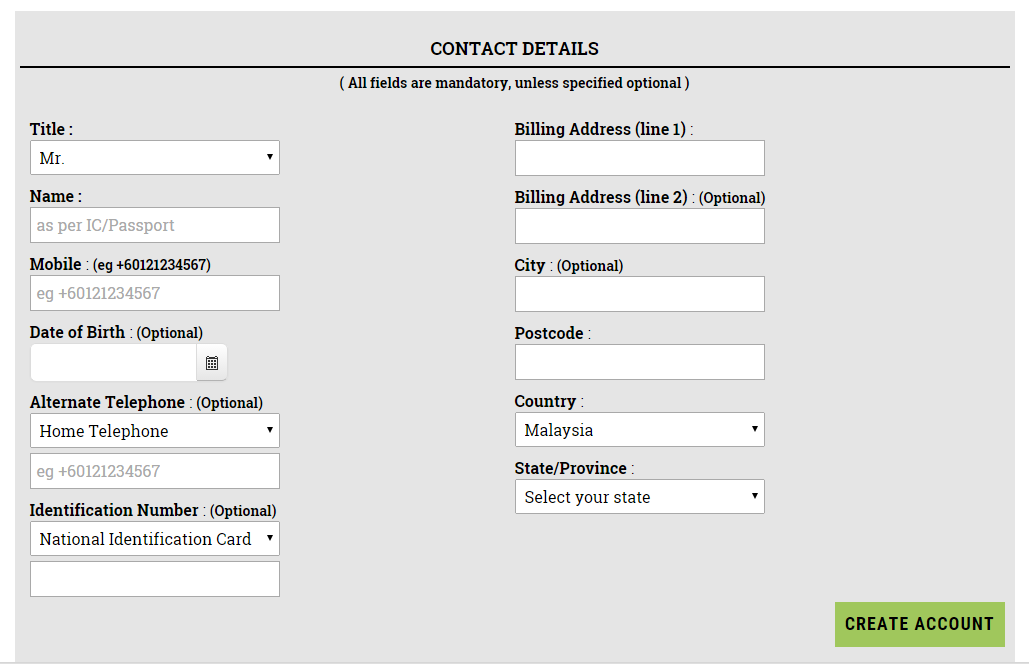 Step 3: Select a subscription and click on the box.

Step 4: If the subscription includes "print edition", please confirm the delivery address or create new shipping address. This step will not be required for "Online package" users.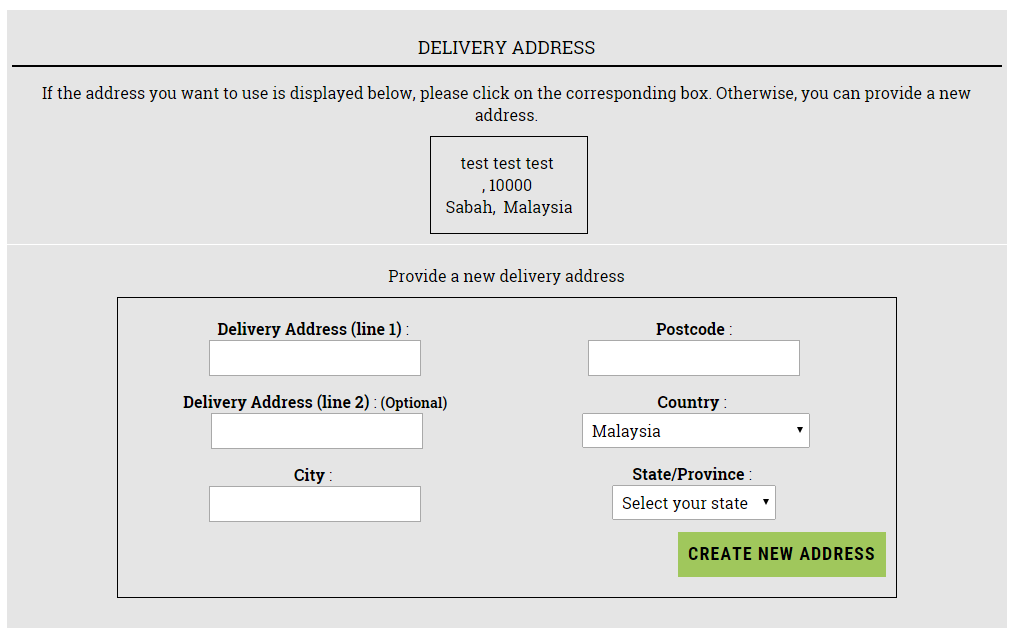 Step 5: Click on a shipping method.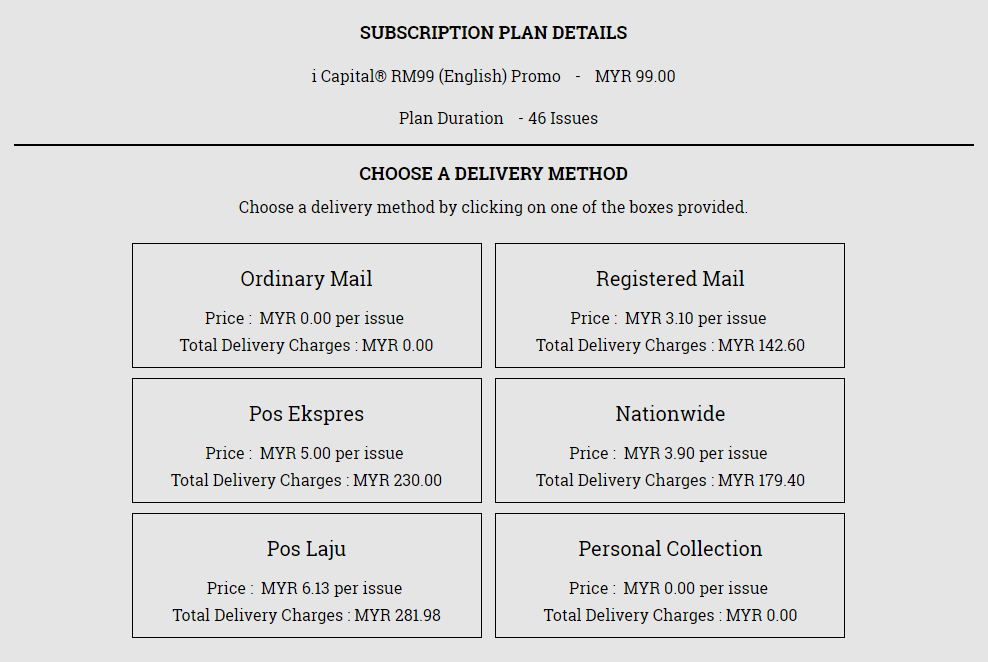 Step 6: Two type of payment methods that users can choose are offline and online payment. To go with offline payment, please click on "here". Otherwise, please choose appropriate payment method.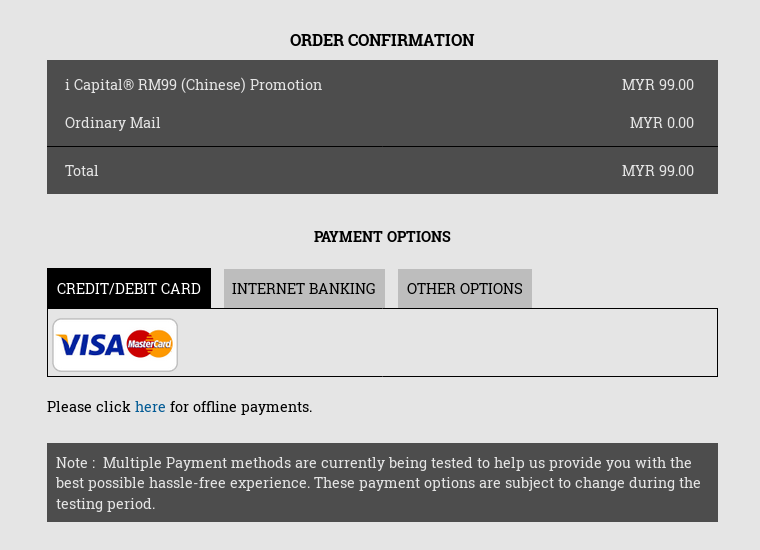 The detail below is for offline payment.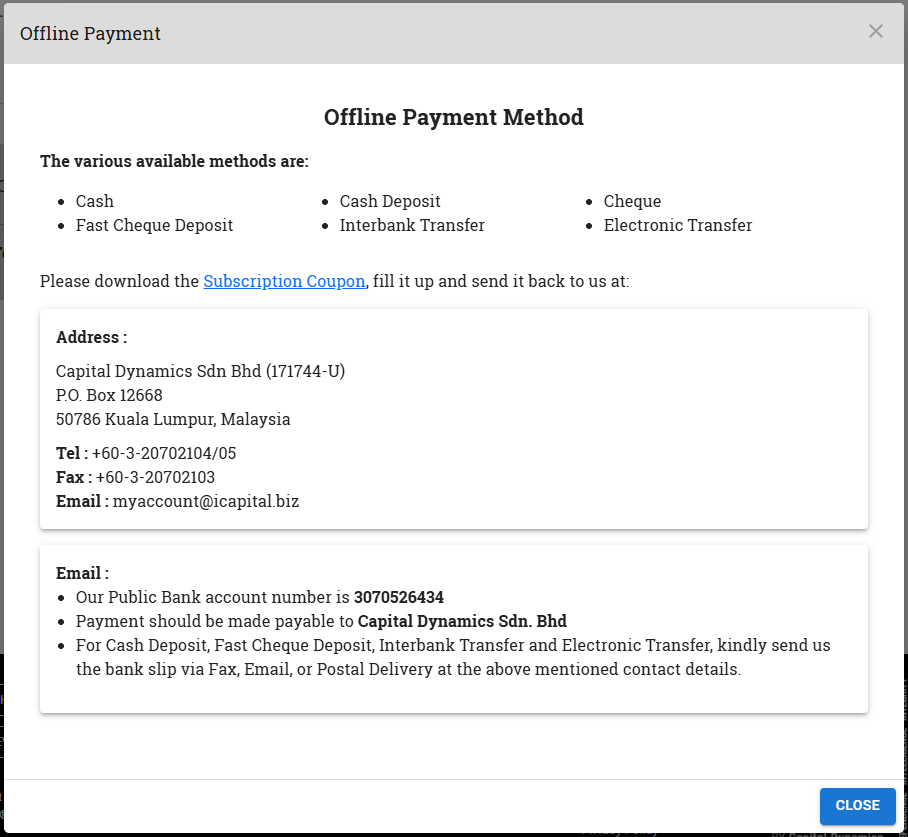 Regarding the delivery,
i
Capital (complete package) is a printed newsletter which is sent out every Friday. www.icapital.biz (online package) is an online investment portal. The daily updates can be found in the centre column under the heading 'Weekly Features' and the previous day's analysis can be found in 'Latest Updates'.
This is the place to look for answers to frequently asked questions about iCapital. You may use the quickstart options on the left or scroll below to browse the full FAQ.
If you have a question that is not represented here, please drop us an email below.
---